Off Site Construction Challenge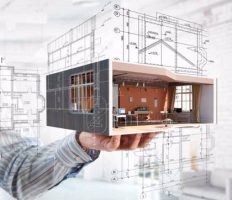 REBUILD is the event that leads the transformation of building through off site construction. An alternative to traditional construction that uses innovative processes and techniques and above all is characterized by the workshop production of components that are transported to their final location for assembly.
One of the most anticipated activities of REBUILD is the Off Site Construction Challenge, a forum for innovation, business and networking to bring materials, solutions and systems companies closer to developers and builders.
Participate in the Challenge and promote your off site construction materials, solutions or systems company in an exclusive environment where you will be able to present your innovation in pitch format to the innovation, operations and purchasing managers of the main national developers and construction companies.