The most innovative startups that will transform the building
Construction Tech Startup Forum is the initiative promoted by LaSalle Technova to look for the future leaders of the sector through startups that surprise the world with new, innovative and disruptive solutions, capable to transform the way business has been done until now.
On REBUILD 2021 you can pitch your idea or business to investors, I+D Managers, and manufacturers.
Construction Tech Startup Forum recognizes the best entrepreneurs and startups that are making an impact in the REBUILD areas: advanced architecture, space design, construction 4.0, new materials, rehabilitation, renovation and improvement of buildings and housing.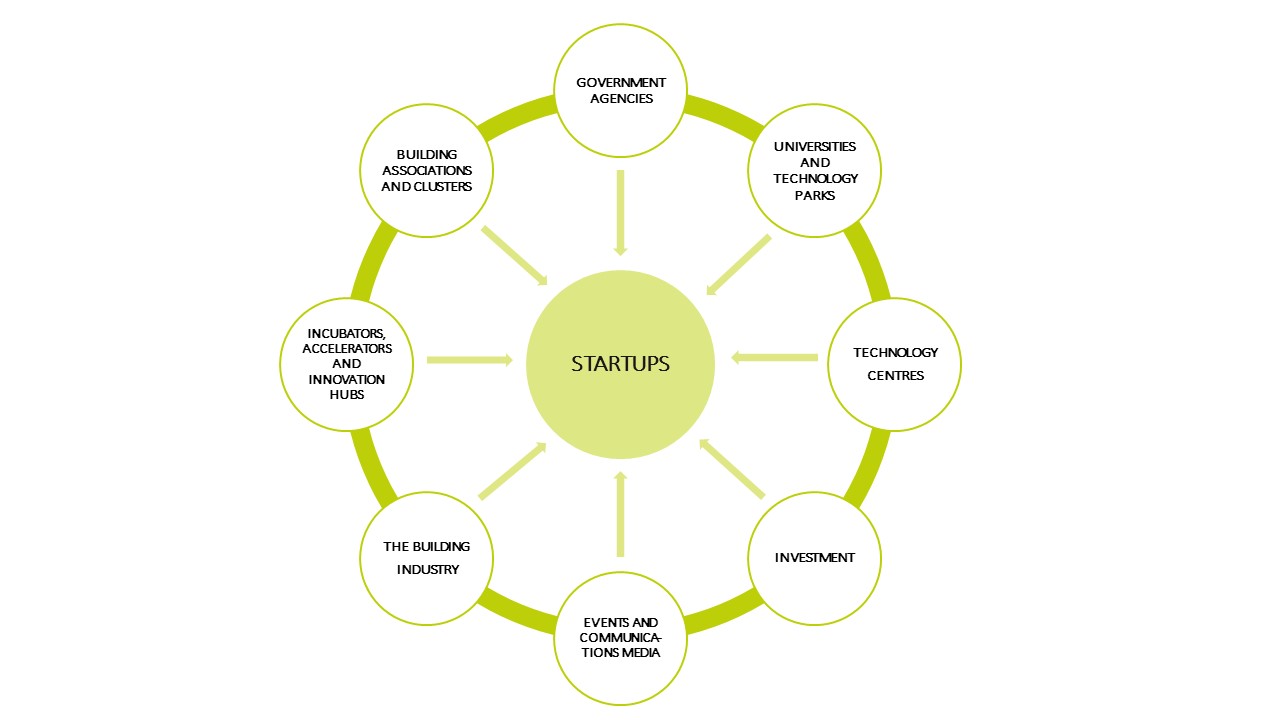 Finalists 2021
RECLOUD, the new way to control the execution of work and its evolution. Using our 3 types of 3D scanners (static, mobile and drones), we perform a precise digitalization of the state of the construction. The scanned digital model (point cloud) is then compared with the architect's BIM model and through this "clash" all discrepancies between the two models are automatically detected and therefore all construction execution errors.
STRATEGIC BIM has a cloud-based platform for digital twin management "Strategic Twin" that allows to remotely manage buildings, connected with live IoT and FM information.
CoCircular was born with the mission to prevent waste from ending up in the landfill. Through our 360º Advisor Software we offer you a comprehensive service for each of your works, helping you to perform a good execution on site, optimize costs, demonstrate the traceability of waste, avoid penalties, comply with the European Union guidelines on Circular Economy and above all contribute to the Sustainable Development Goals.
Holedeck: concrete structures with integrated facilities.
Conkau is the first B2B SaaS in Spain that manages all procurement and subcontracting processes in the construction sector on the same platform in a digital, convenient and efficient way.
Ecómetro Mediciones: online software for measuring, comparing, minimizing and offsetting the carbon footprint of building projects, on the one hand, and certifying carbon-free buildings and renewable energy generators, on the other.
Cosmos Engineering: CoSMoS: Concrete Strength Monitoring System is the ultimate tool for monitoring concrete strength in situ in real time from any device with internet access. Its inclusion in projects allows to reduce costs, time and carbon emissions thanks to the Internet of things (IoT) technology.
BeMore3D: design, manufacture and sale of 3D printing devices for the construction of houses with cement-based materials.
PRADES R&D: POROSITE ® is a new sustainable building material based on a natural composite material, with a fully digitized manufacturing process.
KUIKO – Ferrovial Services: digital platform for renovation and repair services that automatically generates personalized quotes with specific information from approved professionals (rates, time availability, location, etc.).